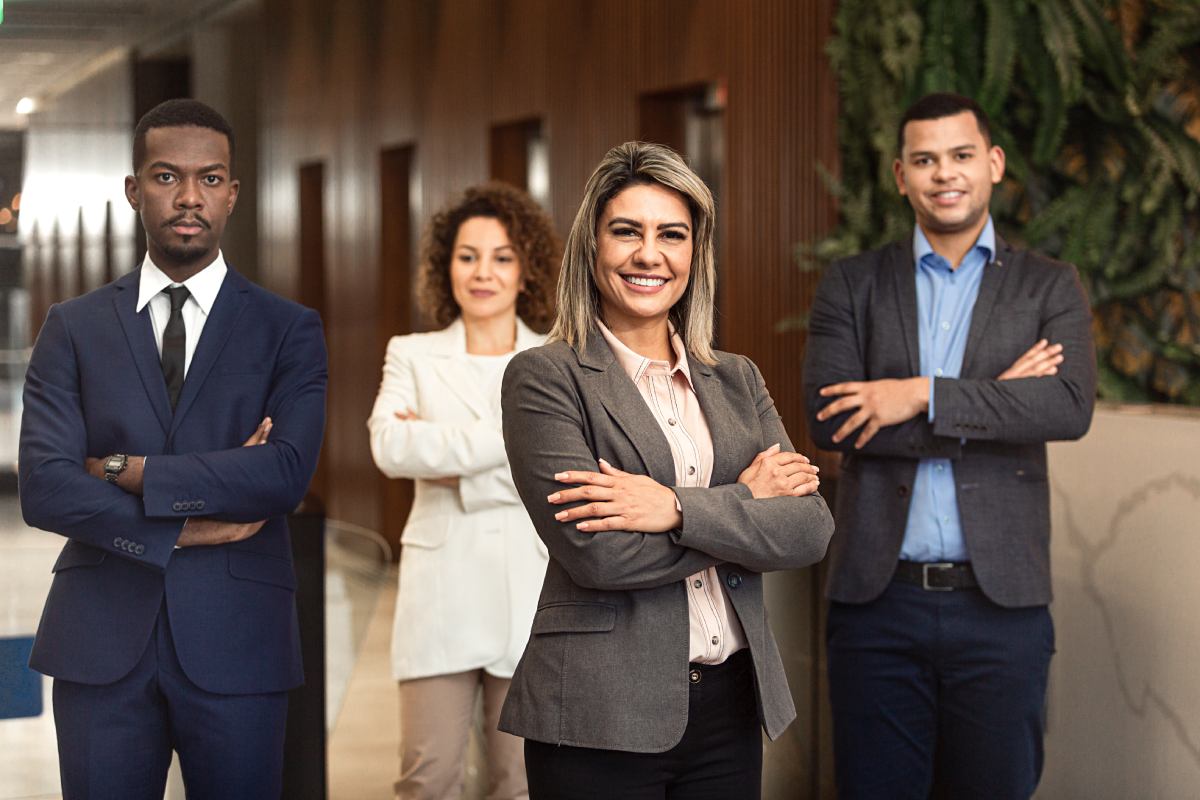 Much like an accountant or a contractor, you should approach choosing an attorney wisely. Not only will you be
sharing confidential information
with this person, but you'll also be
trusting their legal advice and ability to guide you through a situation you can't navigate alone
.
From qualifications and cost to the area of law and location, there are several aspects to turn over in your mind before selecting the attorney that's best for you.
Here are 10 factors you should think about when searching for a lawyer.
Long or short term?
Before you start looking online (or asking colleagues, friends, or family for referrals) you need to address your own needs first.
Why
do you need an attorney?
Are you in a legal dispute with another party? Or do you need advice on a situation that should resolve itself fairly quickly? In situations like these,
you may only need a lawyer's help for a limited time
.
However, if you're
opening a small business
, you'd likely benefit from an attorney's advice throughout your career. This is because corporate laws can affect how you structure your business, file taxes, and
manage your workers
. So, if you'll likely need legal advice long-term,
it's helpful to have a lawyer that's familiar with your situation and consistently represents you in different situations
.
Area of law
Similar to medicine, law is a very large field of study. That being the case, lawyers tend to specialize in a certain area of law. Some cover real estate law, while others focus on business, family,
intellectual property
, immigration, employment, accident/injury, bankruptcy, or criminal or civil rights. If you need legal advice or representation
for a specific or complicated situation, a specialized lawyer is probably best
.
Attorneys can also be open to a wide range of situations (i.e., general practice attorneys). Smaller communities see more general practitioners because there's limited legal help in the area. If you're looking
for a straightforward consultation, a general practice attorney can likely provide the help you need
.
Are they highly regarded?
When you hire someone to perform a service or offer advice, you want to ensure that they know their stuff. To do this, you may need to
ask for referrals from people who've worked with them before
. Personal recommendations from friends or family who've worked with an attorney can also be valuable.
If you're searching for a lawyer online, legal service platforms (such as
JustAnswer
) often allow you to:
View lawyer profiles

See their specializations

Read reviews from their clients
State bar associations
are a good place to search for an attorney.
A lawyer's reputation is critical information when choosing someone to represent you
. This is because their performance directly impacts your life, rights, and interests.
Location
Laws vary by state, which means you should look for someone in your area who's
admitted to practice law in your jurisdiction
.
If you live in a rural area with limited resources, you can save time by consulting a lawyer by phone or email. This is usually fine if you're dealing with simple legal matters.
With complex legal issues, or for long-term counsel, it's important to find someone close to you so that you can develop a trusted, face-to-face relationship.
Experience
It's ideal to find an attorney that has experience dealing with cases similar to your own.
Many lawyers offer a free consultation, so you can learn about their past work by simply asking them
. You can also check out their firm's website (if they have one).
An attorney with more experience may be more valuable, but only if their experience matches your situation—and your budget.
Size of firm
The size of the law firm can affect your decision in a few ways. Larger firms are usually more established and have greater resources, but can also be more costly. In many cases, a client will end up dealing with support staff as often as they do with the lawyer (or even more so). The larger the firm, the more likely it is you'll deal with several people from a secretarial pool.
Smaller firms may be more personal and perhaps less expensive. It's likely you'll get to know one individual from the firm quite well. However, they may be limited in their services if they don't specialize in the area of law that you desire.
Cost and billing
Unsurprisingly, cost is a major factor when deciding on an attorney. Ask the lawyer for a quote, as well as
how
they bill their clients
. If you've never worked with a lawyer before, you should know their rates can vary. For instance, they may charge:
An hourly rate

: In this case, you'll be billed per hour the lawyer works on your case—including for phone calls and meetings. Depending on how complex your case is, this can add up to be quite costly.
A retainer for future fees

: Lawyers that charge hourly rates may also require a retainer fee at the beginning to cover a set number of hours. (There's no standard retainer fee, as lawyers set this themselves.) This money must be held in a trust account, where the lawyer keeps all funds owned by their clients 'on trust' for those clients. When the lawyer invoices their client, the lawyer will then pay themselves from the money held in trust for that client and move that money to their office account. If the lawyer works more hours than what's covered by the retainer, you'll be billed any outstanding fees.
A flat fee

: The client pays an upfront fee, which may be expensive at first (but, depending on your case, could save you money in the long run).
A contingency fee

: The client isn't charged if the attorney loses the case. However, if the attorney wins, they'll keep a percentage of the court-awarded winnings. You and the lawyer should establish this percentage from the start.
A negotiable fee

:

Some lawyers are willing to negotiate their rates. For instance, you might agree to an hourly rate but request a fee cap. Or, if they bill at 15-minute intervals, you might ask them to charge at 6-minute intervals instead. This can save you money when you only need to speak with your lawyer briefly on the phone. In any case, it helps to review the lawyer's billing methods and see where they're able to be flexible.
Find out if the fee includes expenses (such as shipping, filing, and travel) because these costs are not always treated the same and could be billed separately.
If you aren't satisfied with the quote or the cost is over your budget, shop around and ask the same questions. When you do settle on a firm or a lawyer, always make sure the cost terms are clear and don't be afraid to talk about price so there are no surprises.
You may even wish to confirm all costs in a written agreement
. (In fact, governing legislation often requires lawyers to give their clients a note of their fee structure when they're first hired.)
Compatibility
While there are many professional things to consider when choosing a lawyer, their character should also factor into your decision. Find someone that's trustworthy and makes you feel comfortable.
Mutual respect is important
. A lawyer who will work hard for you, exercise good judgment, and be thorough and thoughtful in the process is a valuable asset.
Availability
Does the lawyer you want to hire have enough time to dedicate to your case? How is their caseload? Can they take on your case immediately? These are important questions to ask if you plan on being in contact with the attorney often. If they appear to be overworked,
consider looking for someone who has the time to attend to your needs
.
What's more, some lawyers work with a legal team that includes support staff, paralegals and other lawyers. If this is the case, you'll want to confirm
who exactly
will be working with you as this impacts the quality and cost of the legal service.
Communication
Often, between paperwork and meetings, there's a tendency to fall out of touch.
Try to establish proactive communication at the beginning
. To prevent missed meetings or phone calls, state your preferred method of communication and the best time to reach each other. Agree on regular check-in times to discuss updates and ask questions.
A good attorney should also
take the time to explain complicated matters
, provide you with plain English advice on your situation, and present you with an array of solutions to mull over before deciding on a plan of action.
Selecting the right attorney for you
Choosing an attorney may take time, and you might not always find one that you click with immediately. A quality attorney will be worth the recruiting effort, even if it means researching and interviewing several before you decide on one.
Keep in mind that LawDepot is also here to help with your legal needs at an affordable price
! Browse our library of legal information and document templates to save time (and money) spent with a lawyer. While we're no substitute for an attorney's advice, we can get you started on the right foot when it comes to understanding your legal situation.