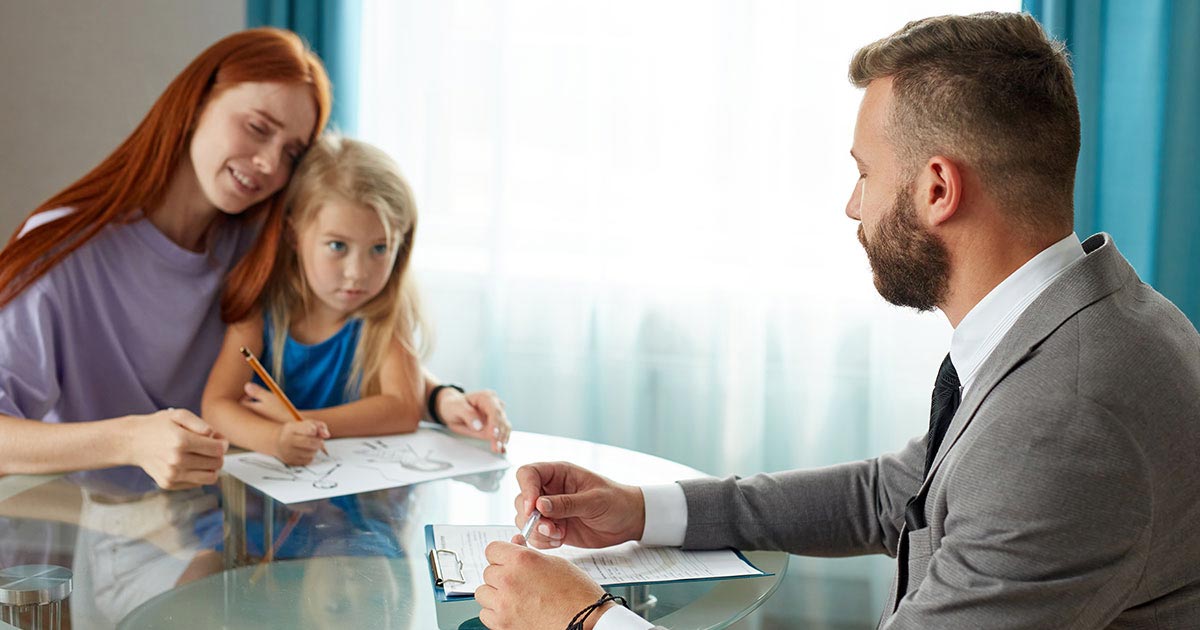 A parent's first responsibility is to secure the health and wellness of their children. Still, many parents delay the decision to appoint a legal guardian for their children out of fear of making the wrong choice.
It takes time to consider the qualities of an ideal guardian, but putting this effort in helps you feel confident in your decision. Once you've chosen a guardian, it's also important to discuss their role so that everyone is in mutual understanding. This guide helps you:
Determine guardianship criteria
Choose potential guardian candidates and finalize your decision
Discuss guardianship responsibilities
Appoint a legal guardian in your Last Will and Testament
Step 1: Determine guardianship criteria
The person you appoint as a guardian will be responsible for your children's health and happiness if you're incapacitated or after your death.
Talk to your spouse, partner, or anyone who should be involved in the decision about the type of care you want your children to receive:
What kind of education, morals, and beliefs do you wish to instill in your kids?
What (if any) religious teachings and traditions would you like to be passed down?
How should their health be managed? Is there a certain diet they follow?
Voice your honest opinions regarding your kids' upbringing. It helps you identify the type of person you want to consider for guardianship. After brainstorming the qualities of an ideal guardian, match your criteria to a shortlist of potential candidates.
Step 2: Choose guardian candidates and finalize your decision
You may have a few potential guardianship candidates in mind, whether they're friends or family. If so, write down your top choices.
If you're making this decision with someone else (such as a spouse or partner), write separate lists and compare afterwards. Were your choices the same? That makes things easy! If they were different, reevaluate the candidates more closely. Look at each candidate separately and ask these questions:
Is the candidate physically and financially able to be a guardian?
How is the candidate's current relationship with your kids?
If the candidate also has children, how would your kids fit into their family structure?
Would your children have to move far to be with the candidate?
Does the candidate have a stable lifestyle that can adjust to such a major responsibility?
Hopefully, after answering these questions, you can narrow down your choices to a single candidate who's ready for the responsibility.
Step 3: Discuss the responsibilities with your guardian
Once you've selected the right guardian for your children, set a time to meet with them to discuss whether they're willing to accept the responsibility.
Asking someone to care for your children in your absence is a deeply personal decision; in all likelihood, the person you select will feel honored by the responsibility you're entrusting in them.
At this time, you don't need to discuss the fine details of becoming a legal guardian. However, talk about the court processes that could be involved and your expectations for your child's upbringing.
Put your thoughts in writing to ensure the guardian is aware of your wishes for your children. More importantly, you'll need to express your decision to appoint a legal guardian in your Last Will and Testament WILL.
Step 4: Appoint a legal guardian in your Last Will and Testament
A Last Will and Testament documents where your assets go after you die. Many parents also use this document to name a guardian for their children.
If you've already created a Will, update it to list your children as beneficiaries and your choice of guardian. Without formally documenting your choice, some courts may not consider the person for guardianship (especially if that person is not a family member).
Updating your Will from time to time, to ensure your guardian's contact information is up to date. If you wish, you can also name an alternate guardian, in case your primary guardian becomes unavailable.
What comes next?
Remember, it's important to update your Will in accordance with significant life events. You may feel confident in the person you've appointed to be a legal guardian now, but your relationship with this person may change in the future. You can always change your mind if:
The person no longer wishes to act as a guardian
Physical or financial reasons prevent the person from performing their duties
Someone better suited to the task enters your life
Of course, you should also update your Will if you have more children. Appointing a legal guardian for your kids helps ensure they get the love and care they need when you're not around. Now you can take comfort in knowing that you've accomplished a very important task: protecting your children's future.